Winter Driving School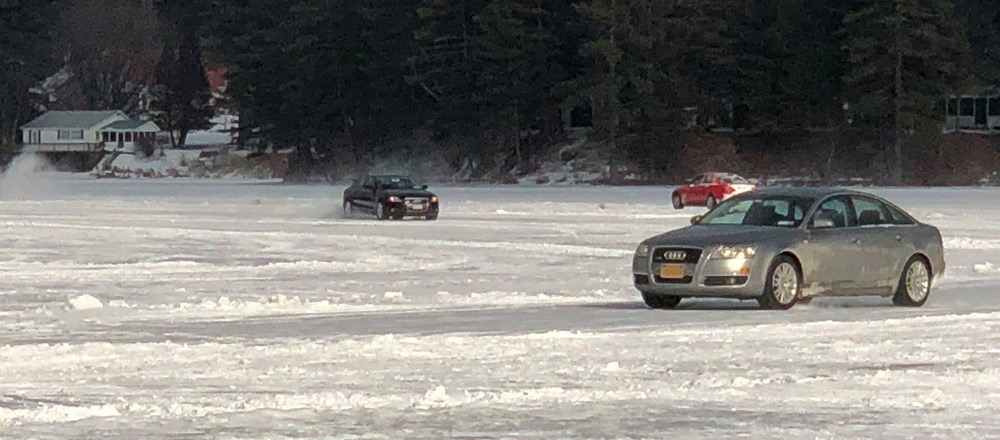 This Event is usually held in late Jan or Feb each year.

Join our email list and be the first to know when events like this open for registration
While dates are yet to be confirmed, NEQ plan to host multiple winter driving schools in 2023. Once the Lakes in upstate NY are frozen over (normally in January and February) we'll head out to see what driving on ice is all about.
The format includes areas for car control exercises including a skid pad area, and slalom area as well as a 1.0 – 1.5 mile road course on the ice. You'll perform exercises in the morning designed to improve your car handling skills on low friction surfaces followed by lapping on a prepared track in the afternoon. NEQ Club instructors will be on hand to help you learn car control techniques. We especially encourage new drivers and even those with learners permits to attend to develop car their control skills.
Note we require winter specific tires: Studded or Non-Studded snow tires. If you have "all weather tires" such as Nokian Wgr series or Contintential DWS on an AWD car those are also allowed)
Dates and signup will be made available in January and are listed on neq.motorsportreg.com or Join our email list