Winter Driving School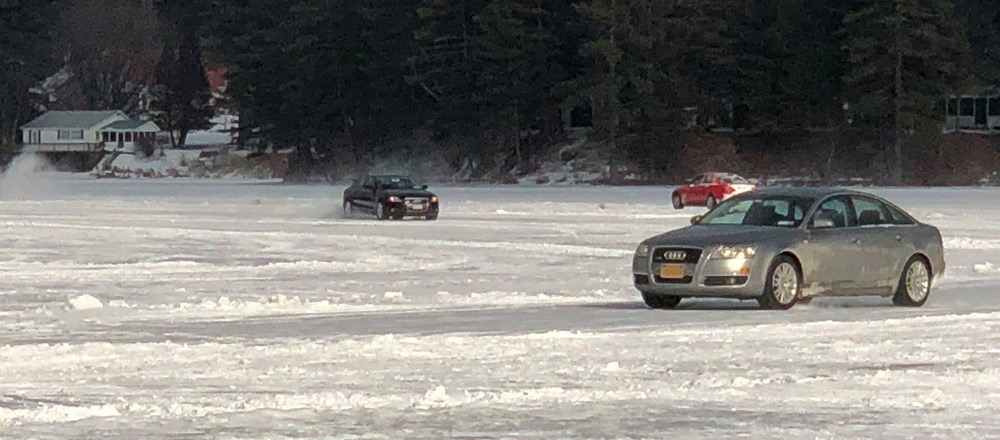 Date to be confirmed
---
And You Thought 2020 Was Nuts!
Well, it looks like the 2021 NEQ winter driving season is warming up. That's not a good thing. The winter temperatures remain relatively moderate and worse, the coronavirus is wreaking havoc.
So, with that in mind we are planning for one event (maybe two) for advanced solo students and instructors only.  We have done these events before and have been well attended.  The unfortunate part is we don't get to share this fun and knowledge with first timers and new drives.  If you have driven solo in our winter schools before or have other winter driving solo experience you qualify for this type of event. If you are unsure contact me at dklock1750@gmail.com to discuss. We need a minimum of 25 attendees.
The format will be essentially a day of open track with a skid pad and possibly a slalom course if space is available.  There will be no classroom, formal exercises or lunch and all registration, signing of wavers and check-in will be on line.  No day of registration and there will no event "headquarters" near the lake.  Literally a day on the ice.
The cost will be $100 for all attendees. There are no instructor duties.  And NYS COVID protocol must be strictly followed.
Now the big question…When?   The best guess right now is and event on one of the last two Saturdays in January or/and one of the last two Saturdays in February.  Sorry we can't pin things down better at this point.  The weather is always a factor and our partner, AMEC is still working out their race schedule which dictates when we on the ice time.
Updates to come…
Dave Klock.
Dates and signup are made available soon and will be listed on neq.motorsportreg.com