NEQ Winter Car Control Clinic @ Lime Rock Park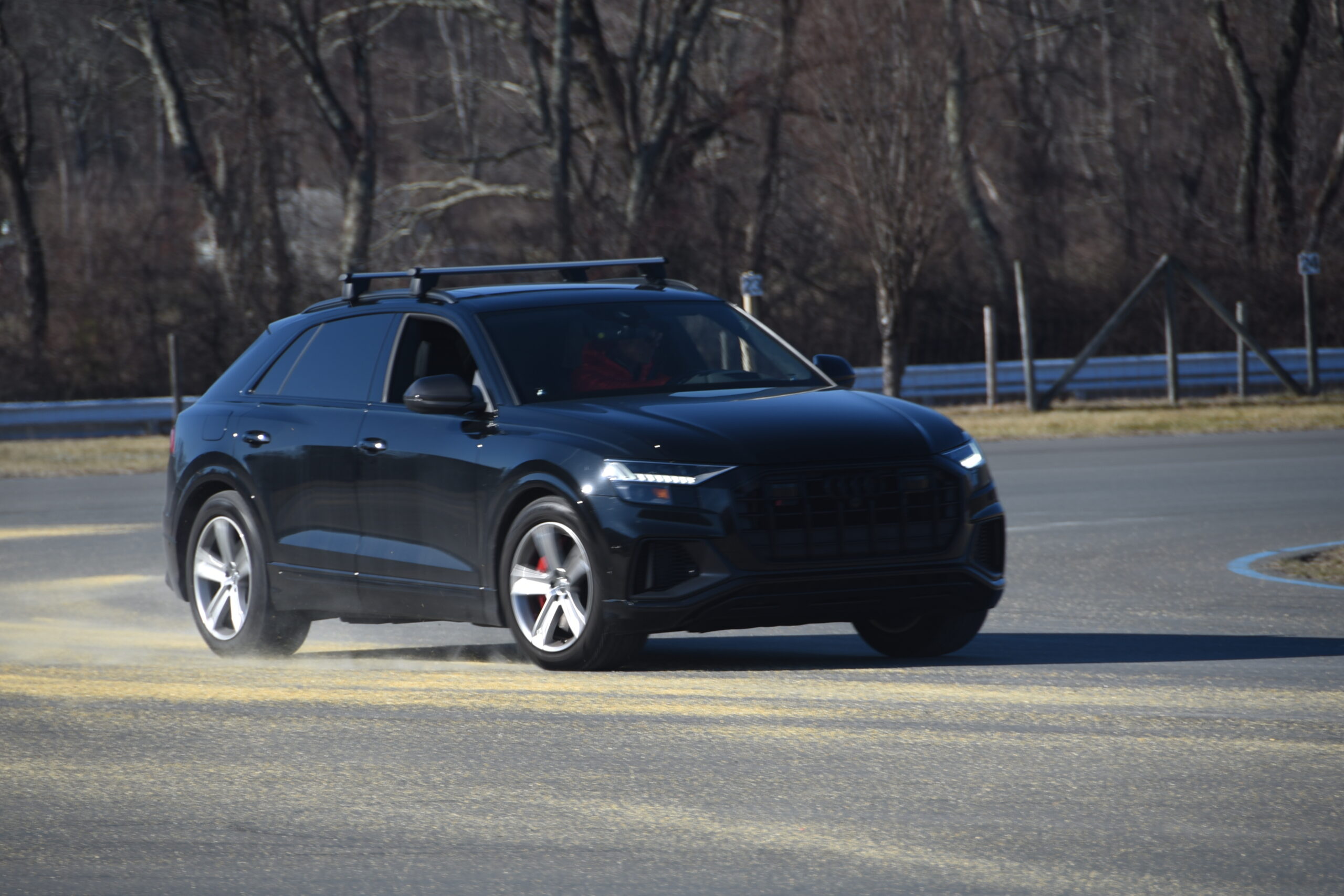 Winter Car Control Clinic – Jan 27, 2024
SIGN-UP NOT YET AVAILABLE: Dates and signups for all events at neq.motorsportreg.com or Join our email list to be notified of events.
Audi Club Northeast is excited to offer a Winter Driving School at Lime Rock Park Race Track
Whether there is snow, or simply cold weather conditions, this event is a must for anyone looking to learn how to handle their car on the limit or in a low grip environment.
We will utilize the recently renovated proving grounds, on an autocross style track and large skid pad. Here we can do our traditional car control exercises and low speed lapping to enhance our car control skills.
The exercises are designed so drivers can feel the effects of vehicle dynamics as they negotiate the cones in the slalom and skid pad, learning to correct understeer and oversteer in low friction conditions. The low speed autocross course will give drivers the opportunity to put their newly learned skills to good use as they wind their way around the twists and turns on the versatile course.
NEQ's Winter School Programs are not just for hot-shoe track junkies but for their teenage children and spouses and anyone who wants to improve their low friction driving abilities. This is a great an opportunity to hone your winter driving skills in a safe and supportive environment with skilled instructors. The fun and camaraderie…priceless!
More information to come.
Thank you to Toyo Tires. 
Performance Driving Education Partner of Audi Club North America