January 27, 2024.
Audi Club Northeast is excited to offer a Winter Driving School at Lime Rock Park Skid Pad & Proving Grounds
Read More
NEQ High Performance Driving // Safe, Fun, Exhilarating & Eye Opening
Learn to drive your car on a real racetrack with the NEQ Club.
We know what it's like to drive on a race-track for the first time so we customize our student experience to make it an enjoyable as possible. We love welcoming first-timers to every event  - you will not be alone.
You'll have a beginner classroom teacher and a personal in-car instructor and they are both ready to make you comfortable and give you the tools and confidence to enjoy driving your car on the race-track.
We welcome all makes of cars. You don't have to drive an Audi.
Choose one of our events, or contact us and ask us any questions. We want to help you have an experience to remember!

"It took me 15 years from joining the Audi Club to attending one of the NEQ track events. It was love at first lap. The organizers, instructors, and veteran club members all made me feel comfortable and provided a memorable experience. Most importantly it's a safe learning experience that lead me to attend a dozen NEQ HPDE events since my first time."
~ Ben Wilcox, Syracuse, NY.
"What an experience! It was something that I always wanted to do and NEQ didn't disappoint. The instructional classes along with the track time was perfect. Will definitely be going back."
~ Paul J. Pimpinella, New Hartford, NY
The members at NEQ are very welcoming to first timers, and make you feel accepted no matter what car you drive.I was nervous when I brought my family Audi A6 car to the track, but had a blast. I've since gone back many times the past three years, and upgraded to my childhood dream car as well. Who says you have to grow up?
~ Jeffrey Scott, Trumbull, CT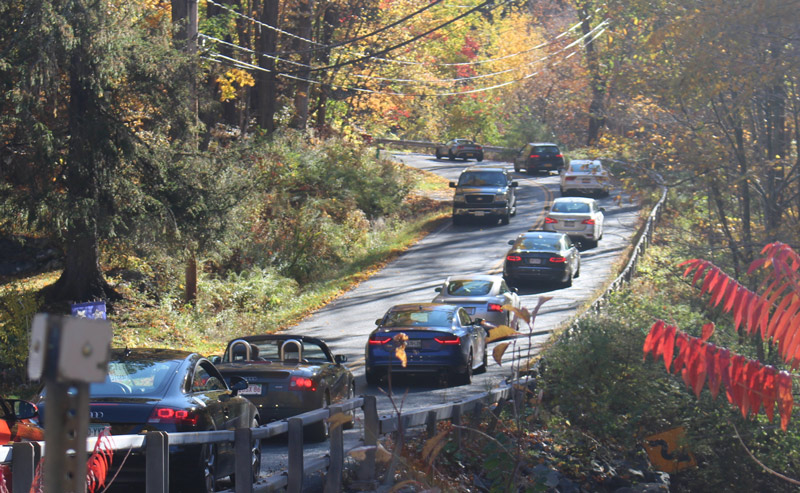 Audi Club Northeast Social Events
Meet fellow enthusiasts at one of our many club social events

NEQ Club members organize social events throughout the year. Events include:
- Leisurely scenic drives
- Social events organized around car shows or races
- Meet-ups at local Audi dealerships
- Go-karting events
- Seasonal social meet-ups.

The NEQ Club
Where everyone is welcome
The Northeast Chapter of the Audi Club of North America, (also knows as the NEQ), is a non-profit organization founded to promote driver education, safety, and camaraderie.   Members enjoy the Audi experience through exposure to the Motorsport fraternity and other educational and social events.
Who we are
The NEQ is one of several geographically organized chapters of the Audi Club of North America.  ACNA members residing in Connecticut, New York, and Vermont are automatically NEQ members.  However, all members of the ACNA are encouraged to participate at NEQ events.
What we do
The NEQ develops organizes and hosts club events at numerous venues in the Northeast, including winter driving schools, social events, and high performance driver education.  Popular event venues include Lime Rock Park,, New Jersey Motorsports Park, Watkins Glen International, the Circuit du Mont Tremblant and frozen lakes for Winter Driving events. Driver education events include a fully developed educational curriculum and individual instruction.  NEQ events are structured to accommodate all types of participants, from novice to experienced drivers.  Our events teach safe driving techniques and both low and high speed vehicle handling.  The NEQ club also hosts social events, usually at the driving events or in conjunction with the annual meeting.
Membership benefits
Membership in ACNA entitles you to participate in all Audi Club events in North America, regardless of sponsoring chapter.  Members also receive an automatic subscription to the club magazine, The Quattro Quarterly, as well as access to discounts on Audi parts, service, and cars.
Join our email list to be notified of events and stay in the loop
Sponsors, Partners and Discounts
If you buy tires from these guys..



Click here, and we'll get a small commission from Tire Rack as a thank you for the inbound link. This won't affect the cost of the tires.
---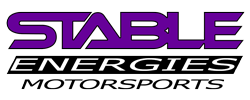 Click here learn how NEQ members can get up to 10% off at Stable Energies in Garfield, NJ.
Sponsor Service Shops
These sponsors of our Club provide free tech pre-inspections to club members for all NEQ events.
On the nine-seat Board of Directors of the NEQ chapter of ACNA, each year three seats become available. As a member-driven organization, this election will decide who best represents you…
Read More