SUV, Vans and Trucks
Sport Utility Vehicles, vans and trucks are permitted only at winter driving schools. These vehicles are not permitted at driving schools that take place on dry pavement.
---
Next Section: Open Top Cars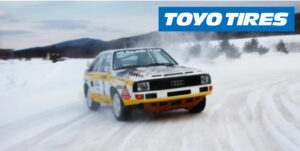 Feb 18, 2023
This is our chance to get back on the Ice!!!  Hone your skills with car control exercises including a skid pad, slalom, and 1.0 – 1.5 mile road course on the ice.