Palmer Motorsports Park
Palmer Motorsports Park is 2.3 miles long, 40-feet wide, over 190 feet of elevation. Designed by grassroot racers and professional track designers and carved out of Whiskey Hill granite, (courtesy of J Read Corporation )  the road course is a 15-turn rollercoaster ride around a scenic and secluded alpine wilderness.
porschenet.com reports "We all certainly love Palmer Motorsports Park up in Ware, MA. The complexity of the elevation and camber changes is absolutely addictive. So now imagine you could also drive it the other way - clockwise! ... And the early reports from the folks who have been able to give it a try - myself included - are that it may just be even better! The turn 14/13/12/11 complex has a whole new feeling. Going uphill through 9 and then through 7 - just wow! And when you crest over Turn 6 and get a panoramic view of Connecticut, it's breathtaking. I was literally slowing down at that point because the view was stunning."
92db Sound Restriction
Please note that Palmer enforces a strict sound limit of 92db.  If you have a modified car (street cars are not an issue) it is your responsibility to ensure you do not exceed this number.  The volume is monitored at various fixed and random spots around the track.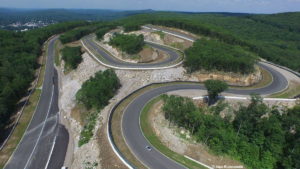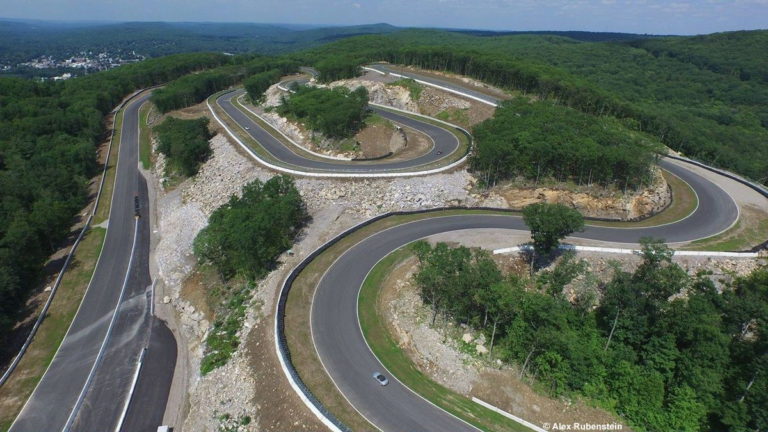 photo credit. Alex Rubenstein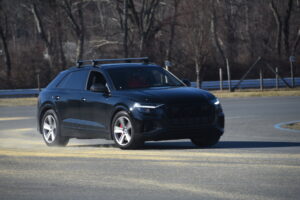 January 27, 2024.
Audi Club Northeast is excited to offer a Winter Driving School at Lime Rock Park Skid Pad & Proving Grounds