2019 High Performance Driving School Schedule
The NEQ has announced several dates for the 2019. The Board of Directors may be announcing additonal driving events, as well as social events, drives, and car corrals. Also look for a "take two" attempt at a drag racing event (2018 was rained out).
High Performance Driving Schools:
May 9 – Lime Rock Park – advanced solo and Instructors
May 11-12 – Lime Rock Park – all abilities
June 3-4 – Watkins Glen – all abilities
July – unscheduled- still working on this
August 26-27 – Watkins Glen – all abilities
September 24-25 – New Jersey Motorsports Park (Thunderbolt both days!) – all abilities
Registration for all HPDE events opens February 1, 2019! Please do sign up early. This helps the eventmasters budget more effectively, which benefits everyone, as they can roll additional funds back into bells and whistles for the event once the fixed costs are covered. Please also think about booking your hotel rooms. In some cases the NEQ has secured block of rooms that will go quickly – check the event details for info.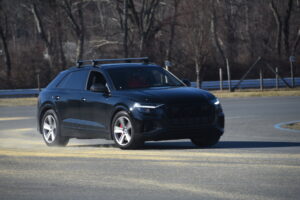 January 27, 2024.
Audi Club Northeast is excited to offer a Winter Driving School at Lime Rock Park Skid Pad & Proving Grounds