HPDE season off to a great start @ Lime Rock.
It's been a fantastic start to the HPDE season. May provided an opportunity to enjoy three days at one of our favorite tracks: Lime Rock Park, Connecticut.
Thursday was an advanced driver and instructor day, and provided solo drivers with an awesome opportunity to get more seat-time at Lime Rock.
The main event – the HPDE event on Friday and Saturday – was a sold out affair. We even enjoyed a session or two of running in the light rain on Friday, which provided a great experience for many of our beginner students to learn how to manage their cars in the wet as well as the dry. Saturday warmed up and stayed dry for some perfect HPDE track-time.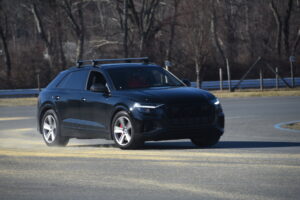 January 27, 2024.
Audi Club Northeast is excited to offer a Winter Driving School at Lime Rock Park Skid Pad & Proving Grounds