Meet The Candidates – 2021 Election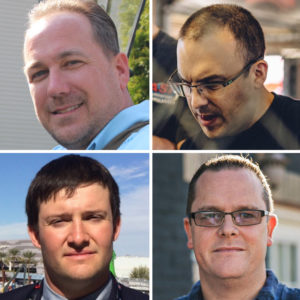 On the nine-seat Board of Directors of the NEQ chapter of ACNA, each year three seats become available. As a member-driven organization, this election will decide who best represents you in regards to your needs in all things NEQ Audi club.
Board of Director elections begin on December 1st, 2021 and closes at 11:59pm December 15th, 2021.  We will once again be using ElectionBuddy for the hosting of our election.
This year the seats will be vacated by Matt Wilson, Greg Miceli and Tammy Metz. We would like to thank all three of them for their contributions and commitment to the club. Matt Wilson and Greg Miceli are running for re-election.
We are honored to present this year's slate of candidates.  The four candidates for 2021, in alphabetical order, are:
Douglas Maule

Greg Miceli  – incumbent
Anthony Rivara

Matt Wilson – incumbent
The qualifications and bios for these candidates are below.
When the election opens up for voting, you will receive an email from ElectionBuddy informing you that you can vote and providing you with a unique identifier to ensure only valid members vote.  Please make sure to vote!  NEQ is your club and your vote matters.  It is through this process that we ensure the Board of Directors represent your wishes in organizing what the Club does and how we do it. Bylaws can be found here
Thanks and we look forward to your vote and a strong turnout – please look for the link in your email accounts from Election Buddy on December 1st, 2021.
Jeff Segal
Member, NEQ Board of Directors
Chair of the Nominating Committee
---
Douglas Maule
It truly has been a fun filled 5 years with the NEQ Club. The support and level of dedication I have observed from other NEQ'ers has been tremendous. I have been very fortunate to make numerous new friendships in this short time. I can honestly say that being a part of this club has been a joy in many ways. I enjoy absorbing the wealth of knowledge from the people that surround me and using my creativeness to expand on those ideas to help guide the club into the future. Everyone has their unique set of skills to offer. Having 2 businesses and 4 kids under 16 years old, I'm confident I can offer a distinctive plus effective contribution to the board if elected.
My first Audi was a 1987 Model 5000. For the past 3 years I have used a 2012 S5 V8 6MT as my dedicated HPDE car. I'm a car guy to the core. I grew up watching my dad maintain his own cars and have taken satisfaction in turning a wrench when needed on my own vehicles. I'm a graduate of the Skip Barber Racing School and have a full competition race license. I currently participate in SCCA racing events. At the last NEQ HPDE of the 2021 season in NJMP I was given the clearance to participate in the red run group. I can't say enough about the level of professionalism and knowledge from all the instructors I have encountered. This puts me one step closer in my goal to one day become an instructor with NEQ.
Over the past year+ I have been involved with the Social Committee team. I was a part of the spearheading and successful execution of the 1st Annual NEQ Gathering of the Marques @ Limerock Park during the Labor Day Historic Festival. Recently, I was in a meeting with the Marketing Director for Weeks Automotive Group (Danbury Audi, Porsche, VW) where we were effective in securing their involvement in NEQ's Dealership Partner Program, plus NEW future events. I have also taken the initiative in creating photo & video content for our Social Media platforms: YouTube, Facebook, NEQ Website. I am currently gathering substance to develop NEQ's involvement with organizations such as: Audi Customer Support Racing, IMSA, F1, FCP Euro, Formula E.
My objective is to assist NEQ on continuing its forward evolution and to confidently contribute positive outcomes, fortifying a conduit for future NEQ members.
---
Greg Miceli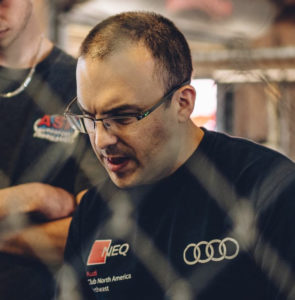 As I have been an avid Audi Club member since my first driving school at Lime Rock Park with NEQ in 2004 in my 2001 S4. I was hooked after that first event, so much so that my wife and I are ACNA Lifetime members. Although you may see me on track in a BMW M3, our favorite car to travel to the NEQ social events is my wife's A4 allroad.
Thanks to the help of many great instructors along the way, I was able to improve and eventually become an instructor for NEQ. I have also run the Audi Club HPDE at New Jersey Motorsports Park since they opened in 2008. I believe I can bring to the Board valuable experience as a participant, Event Master, and Instructor.
Currently I serve as Vice President of the Board of Directors and chair of the Driving Committee. I am running for the Board this year in the hope that I can continue my efforts to enhance participation in the club through an increased emphasis on safety while ensuring we stay true to one of the best qualities of NEQ – the family-like atmosphere that is one of the signature assets of the club.
---
Anthony Rivara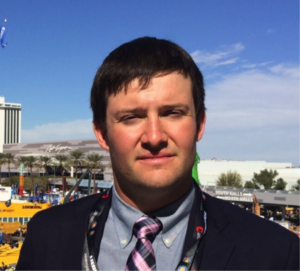 I am excited to be running for a third term on the NEQ Board of directors. For the six years I was on the Board of Directors, I have enjoyed working for the NEQ members and hope to continue working for NEQ in the future. Over the last fourteen years as an NEQ member, I have had the pleasure to get to know many of you.  For the last ten driving seasons, I have been intimately involved with the NEQ Instructor Program, working directly with Instructor Candidates and Mentors in developing new instructors for NEQ.
I have been tracking cars since 2007; NEQ is by far my favorite club.  Chief reason for this is the many friendships I have made and the special camaraderie that exists in our club.  I feel NEQ is unique among the driving clubs, largely because of the efforts, energy, care and attention many of the members, directors and officers put into the club.  NEQ is my family at the track.
In 2007, I began tracking my Audi S8.  Over the course of the next four years, I progressed from novice to instructor, to most recently working with the instructor program.  I love working and developing new instructors, and look forward to introducing more members to the instructor ranks.
Having benefitted so greatly over the last fourteen years from what the club has to offer, I once again welcome the opportunity to give something back to the club and its members.
It would be my absolute pleasure to serve on the board of NEQ and I hope you will bestow this honor upon me. I truly welcome the opportunity it represents.
---
Matt Wilson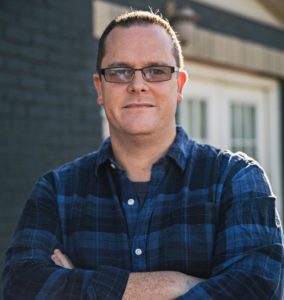 I'd love to represent the club for another three years.
Since bringing my Audi to Watkins Glen 10 years ago, the NEQ club has been a staple in my life. As I stepped from two events that first year, to the multiple events I attend each year now, I have had the opportunity to volunteer and become more useful to the club.
In 2016 I set up the club with the DrivingEvals platform and have managed the evaluation program for track events since that time.
Since 2020 I've enjoyed supporting the club as an instructor and got to try my hand last year as the green run-group classroom teacher at Watkins Glen.
For the past three years, as a board member, I've also managed the Membership and Marketing volunteer team, and have helped with website, social media and email communications and supported new member outreach initiatives. Everyone on this team deserves praise for their support too – club communications are improving every year because of it.
As the owner of a marketing agency I have experience running a business, communicating with stakeholders, and perhaps most importantly building brands and increasing customer engagement. I offer this experience, as well as passion for everything Audi and my continued dedication to the club.
I love the club and I love to do these things – it would be an honor to serve on the board as your representative.
---


October 2 & 3, 2023
Join us at this High Performance Driving School at New Jersey Motorsports Park