Meet the candidates: 2022 Board Election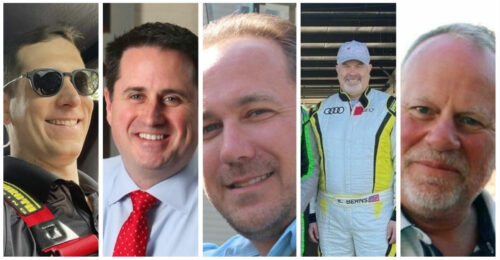 On the nine-seat Board of Directors of the NEQ chapter of ACNA, each year three seats become available. As a member-driven organization, this election will decide who best represents you in regards to your needs in all things NEQ Audi club.
Board of Director elections begin on December 1st, 2022 at 12:00pm, and closes at 11:59pm December 15th, 2021.  We will once again be using ElectionBuddy for the hosting of our election.
This year the seats will be vacated by Eric Galvin, Alex Sunseri and John Mileham. We would like to thank all three of them for their contributions and commitment to the club. Eric is running for re-election.
We are honored to present this year's slate of candidates. The five candidates for 2022, in alphabetical order, are:
Evan Burns
Eric Galvin – incumbent
Douglas Maule
Paul Valetutti
Ryan Zavras
The qualifications and bios for these candidates are below.
When the election opens up for voting, you will receive an email from ElectionBuddy informing you that you can vote and providing you with a unique identifier to ensure only valid members vote.  Please make sure to vote!  NEQ is your club and your vote matters.  It is through this process that we ensure the Board of Directors represent your wishes in organizing what the Club does and how we do it. Bylaws can be found on our website at NEQclub.org.
Thanks and we look forward to your vote and a strong turnout – please look for the link in your email accounts from Election Buddy at 12:00 noon on December 1st, 2022.
Jeff Segal
Member, NEQ Board of Directors
Chair of the Nominating Committee
---
Evan Berns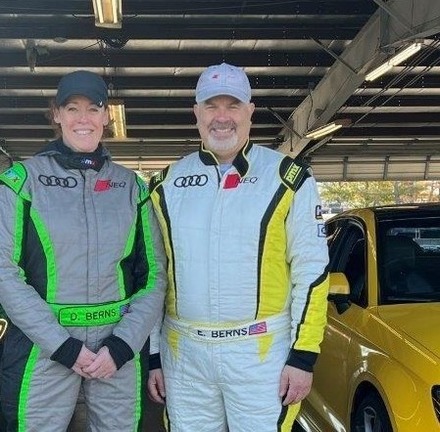 The NEQ Club has been my HPDE home since 2016, when my wife Deb and I attended our first event at Lime Rock. We have attended almost every NEQ track event since.
You might remember seeing my Vegas Yellow S3 and Deb's green and black TTS side by side in the garage at the Glen, the paddock at Lime Rock or the carports at Palmer. At this point we are firmly at the edge of the "track our street-car" crowd – though we added a towing-capacity Q7 to the stable last year – as our track friends keep pointing to the slippery slope ahead of us.
We are vocal and enthusiastic supporters of the NEQ Club as a differentiated experience vs. other private and commercial clubs. We have tried several to augment the NEQ Club calendar at our home track – Watkins Glen – and believe the NEQ Club offers the safest, most fun experience. From the very professional pre-event process, through morning meetings, instructors, classrooms, paddock, and banquet experiences the NEQ community is the standard other clubs should aspire too.
2022 was my "Instructor Candidate" season – culminating in graduation at NJMP in October. I am honored and humbled to be a new instructor; and am looking forward to the hard work ahead of me – growing and learning in the right seat.
I am thoroughly impressed by the dedication of the NEQ Club Board members and the results they have achieved. My goal in running for a NEQ Club Board seat is to join them in their efforts to grow the club – in terms of membership and event calendar.
Skills and experiences I can bring to the Board come from my career in Engineering, Information Technology, Operations, Strategic Marketing, General Management and Consulting. After completing the successful turnaround of Private Equity-owned manufacturing company in 2021 I am consulting again and sit on 4 non-profit boards.
---
Eric Galvin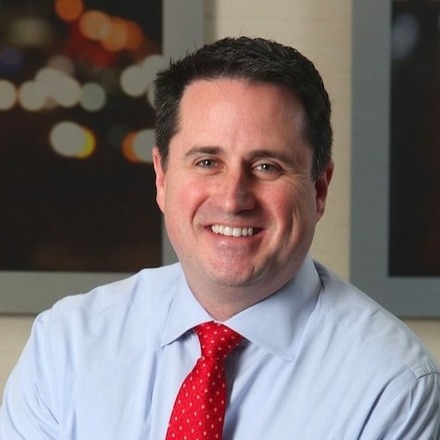 I am excited to be a candidate for the NEQ Board and hope I can continue to serve our club in this capacity.
I've had the good fortune of meeting many of you through various club activities, but most notably as I took on the Event Master role for the Lime Rock events over the past couple of years. I got involved with NEQ when a long-time friend, Douglas Cowieson, told me I should join a Palmer DE event in 2015 which was my first exposure to the club and I stopped going to PCA events and started attending NEQ events with my limited time.  In the past several years, I have tried to be at every driving event and social events whenever possible.
Having been a long time Audi owner with three S4s, an S7 and most recently an R8,  I have always been a fan of the brand but I think this club is more than the brand, its about the people.
This past year on the board, I took on the responsibility for Social activities with a great group of club members who work tirelessly to organize great events like the Gathering of the Marques, the IMSA race at Lime Rock, Opening Day at Watkins Glen, etc.
I am a CEO national healthcare provider in my day job, but find that the club affords me the opportunity to be with people who share a passion outside of the business world.  I see my role in life as someone to help others.  If I were to continue as a board member for NEQ, I would bring my desire to serve, support and help to the club so that we continue to thrive as a community.  I have met many new friends who I would not have had the chance to without this club.  A great organization cannot exist without volunteers and I am ready to step up if the club sees me as a good fit.  Thank you for your consideration and hope to see you all soon!
---
Douglas Maule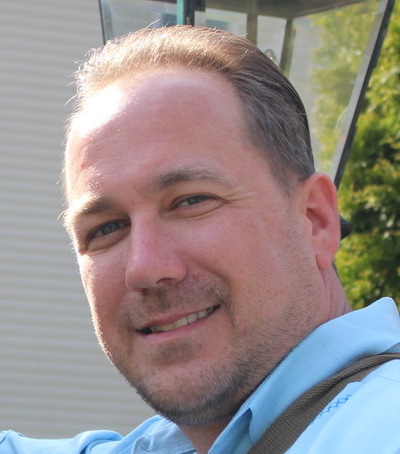 The time I have spent being involved with the NEQ Club has been fantastic. The support and level of dedication I have observed from other NEQ's has been tremendous. I have been very fortunate to make numerous new friendships in this time. I can honestly say that being a part of this club has been a joy in many ways. I enjoy absorbing the wealth of knowledge from the people that surround me and using my creativeness to expand on those ideas to help guide the club into the future. Everyone has their unique set of skills to offer. I'm confident that my knowledge from the corporate environment combined with the experience of owning and operating 2 business can offer a distinctive plus effective contribution to the board if elected.
My first Audi was a 1987 Model 5000. In my current car stable are a 19' Jetta R-Line, 12' S5 V8 6MT, 99 Spec. Boxster Racecar. I'm a car guy to the core. I grew up watching my dad maintain his own cars and have taken satisfaction in turning a wrench when needed on my own vehicles. I'm a graduate of the Skip Barber Racing School and have a full competition race license. I currently participate in SCCA racing events and usually participate in all HPDE's held by NEQ. I can't say enough about the level of professionalism and knowledge from all the instructors I have encountered. This puts me one step closer in my goal to one day become an instructor with NEQ.
I am currently involved with our Social Committee team, Marketing Team, and Long-Term Development Committee team. Some projects include the Spearheading and successful execution of Club events like the Annual NEQ Gathering of the Marques @ Limerock Park during the Labor Day Historic Festival, IMSA's Northeast Grand Prix at Limerock Park. IMSA's Sahlen's 6 hour @ the Glen. Communications with the Marketing Director for Weeks Automotive Group (Danbury Audi, Porsche, VW) where we were effective in securing their involvement in NEQ's Dealership Partner Program, I have also taken the initiative in creating photo & video content for our Social Media platforms: YouTube, Facebook, NEQ Website. I am currently gathering substance to develop NEQ's involvement with organizations such as: Audi Customer Support Racing, IMSA, F1, FCP Euro.
My continual focus is to assist the NEQ team on its forward evolution and to confidently contribute positive outcomes, securing a constructive future of the NEQ Club for its current and future members.
Thank you for your consideration!
---
Paul Valetutti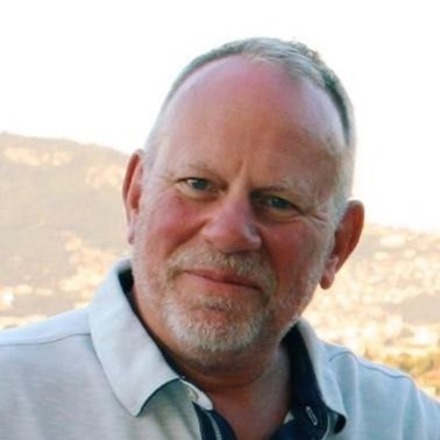 Almost 20 years ago, I was introduced to the Audi Club at Lime Rock Park by longtime instructor Bob Ward in his 1994 Audi S4 "Green Monster" and never looked back. The camaraderie and genuine joy the club brought lead me to talk incessantly to my friends and family. I signed up for every event I could from there out, exploring the range of circuits the Audi Club NEQ runs on. I've served as an instructor for the past 15 years and have volunteered to aid my fellow instructors as a mentor in the Instructor candidate program. I even hooked my kids into driving as well, and a few short years later, I helped my son work his way to club Instructor.
I personally have owned and driven a range of vehicles on the track and continue to make upgrades that make my personal driving experience, as well as my student experience more diverse. From Corvette, to Mazda, then VW and Porsche, I've learned a broad variety of driving styles that I have been able to transfer to other instructors and incoming students. As I look towards future retirement, I plan to dedicate more time to my passion for driving and continuing club growth.
Since 2002, I've seen dramatic changes and advances that have kept the club moving forward and plan to ensure that the upcoming years follow suit. My commitment to continuing to foster relationships and build friendships with our newest members will ensure that we encourage involvement and excitement for future events. The best way to inspire growth is to showcase NEQ's standard of excellence.
---
Ryan Zavras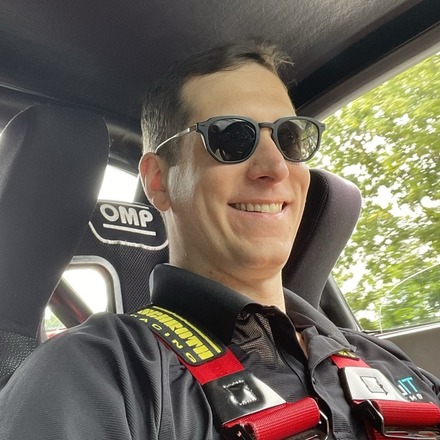 My favorite shirts are my NEQ shirts.
I drink from an NEQ coffee cup, I have NEQ jackets, coolers and chairs. Some might say I have a problem, but I think it's a strength. Joining this club and jumping in with both feet is one of the best decisions I've made in the last 13 years. An addiction? Maybe.
I had my first experience with NEQ at my first HPDE in 2009 in Mont Tremblant, a very special place. From for years enjoyed 1-2 NEQ events per year in multiple cars but it wasn't until about 5 years ago I bought my first dedicated track-car that I started attending all the events. Eventually, in 2019 I entered the NEQ Instructor Candidate program at the club and became an instructor, and now I get to share my enthusiasm for HPDE, and help teach others in the club about this sport I love.
In 2021, I was the event master for a club Go Karting event. It was my first time managing an event for the club, and was a lot of fun. It gave me a taste for helping at a different level within the club, and now I'd like to bring that energy and enthusiasm to the board.
The reason NEQ is the best club around is due to the friendly culture we have cultivated. Everyone at our club treats even total strangers as good friends. We come together to have a fun long-weekend and it's like a mini-vacation every time. I've run at other club events in the past, and it's never the same with regards to professionalism, safety, and attitude.
I am looking for the opportunity to serve on the board to give back to the club which has become such a staple for me year in and year out. I would like to explore teaching the classroom and continue to support as an event master in the future.
As a board member, I will use my IT, Project Management and Sales skills to find new avenues for increasing the number of events we have each year and helping to find new members and grow the club. I can't wait to help.
I hope you will give me the opportunity to take an active role in running and growing our phenomenal club as a board member.
Thank You.
---


October 2 & 3, 2023
Join us at this High Performance Driving School at New Jersey Motorsports Park