NEQ Election: Meet the Candidates
It's almost time for an important election, but not the one you've been thinking about…
On the nine-seat Board of Directors of the NEQ chapter of ACNA, each year three seats become available. As a member-driven organization, this election will decide who best represents you in regards to your needs in all things NEQ Audi club.  Board of Director elections begin on December 1st, 2020 and closes at 11:59pm Dec 15th, 2020.  We will once again be using electionBuddy for the hosting of our election.
During the 2020 Annual Board meeting, our current President, Anthony Rivara, appointed me Chairman of the Nominating Committee. As such, I was tasked with presenting the board and the membership with viable candidates for the 2021 NEQ Board of Directors.
This year the seats will be vacated by President Anthony Rivara, Treasurer Carly Connors, and Director and Chair of the Driver Ed Committee Anthony Brown. We would like to thank all three of them for their contributions and commitment to the club and all the behind the scenes effort to lead this club especially during these uncertain times. Per NEQ by-laws, Rivara and Brown have reached their term limits of 2 terms for 6 consecutive years and are not eligible to run this year. Carly Connors is running for re-election.
Along with my fellow committee members, we are honored to present this year's slate of candidates.
The four candidates for 2021, in alphabetical order, are:
Simon Chan
Carly Connors – incumbent
Chris Dehnert
Jeff Segal
The qualifications and bios for these candidates will follow below
When the election opens up for voting, you will receive an email from ElectionBuddy informing you that you can vote and providing you with a unique identifier to ensure only valid members vote.  Please make sure to vote!  NEQ is your club and your vote matters.  It is through this process that we ensure the Board of Directors represent your wishes in organizing what the Club does and how we do it. Bylaws can be found on our website at NEQclub.org.
Thanks and we look forward to your vote and a strong turnout – please look for the link in your email accounts from Anthony Rivara and Election Buddy on December 1st, 2020.
Tammy Metz
Member, NEQ Board of Directors
Chair of the Nominating Committee
Simon Chan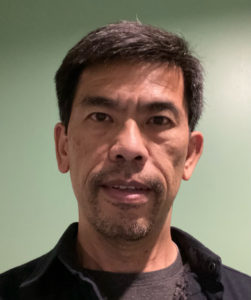 Some of you might know me as the guy who takes photographs for the club, or might have seen me in the bright orange helmet in the matte silver S4 with the racing stripes, and recently driving around in a blue Shelby GT350.  Really, I am just another auto enthusiast who found a great group of people to create and share wonderful experiences with in NEQ.
I joined ACNA and the NEQ family shortly after I purchased a CPO 2011 S4 and decided to expanded my horizon on track and meet others who enjoy the common interest in cars.  It has been one of my best decisions and I'm grateful to call NEQ my chapter with the Audi Club.   I have always been with the VW/Audi family; my first experience as a child in Hong Kong was a VW 1300 in 1967 which I still remember the license plate AG 9785 as well as the Wolf and Castle emblem on the steering wheel.  Our family then switched to an Audi 100LS in 1976 before we immigrated to the US.  Personally, my first car was a 1984 Rabbit GTI followed by 1999 A4, 2008 A3s, multiple Q7s and the 2011 S4 up to this point.
During the past 8 years with NEQ, I have made many new friends, learned more about driving safely while having fun, and received generous support and help when my cars had issues as well as sound advices from fellow members whenever I reached out for help.  I have also enjoyed some of the best events I have attended as well as lots of memorable moments with NEQ which my daughter dubs (Never Ever Quit).
NEQ has provided a lot to me personally and I am thankful for the opportunity to be considered as a board member.  I have 30+ years in IT Infrastructure as well as operational logistic, and I have solved many problems in my career.  From developing a High Speed Internet Infrastructure in the middle of Alaska with solar and wind, designed and built a cellular tower with cell phone companies at a ski resort,   managing communications on a private jet and a 50m super yacht, to maintaining connectivity to a real-time trading environment, as well as liaise with my teams and vendors to motivate and develop a positive working environment.  These are some of the experiences I like to bring to our club along with my energy and commitment to help continue our club tradition and philosophy to further its course
Thank you for your consideration and looking forward to see you all at the upcoming events.
Carly Connors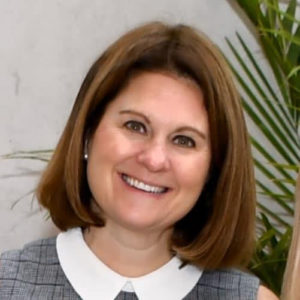 As Executive Director of the Saratoga Automobile Museum I have the good fortune to meet all sorts of car people and I genuinely believe there is not a better group of people than those that belong to NEQ.
I am not a regular at track events, but for over 10 years I have been actively involved with NEQ as President, Treasurer, and co-chair of WG2 with my father, Bruce Bradigan.  I feel so lucky to be a part of such a warm, welcoming group of car enthusiasts.
If reelected, I believe I can contribute to the NEQ Board because of my experience with other not for profit Boards that I have been on, my educational background with an MBA and my work experience and organizational skills.  I understand the legal and organizational responsibilities of a Board and promise to fulfill them. I have enjoyed serving as Treasurer and hope I can continue that role.
Chris Dehnert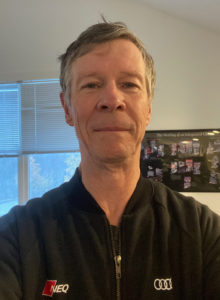 Thank you for considering me for the Audi board. I have been a member of the club for about 5 years. We have 6 Audi cars in the family, a couple cars are dedicated for track events and winter ice racing.  Two of my adult children, Austin and Heidi are also members and are enthusiastic track drivers.  The Audi club is very much an entire family event for us and we have developed a great group of friends within the club. I believe this is what makes he Audi club so special for our family.  As a board member I hope to propose ideas to help recruit new members and encourage more family participation in the club.  My children recently created a "you have a cool car" business card which has the club information (no individuals name) and encourages people to look into and join NEQ.  I have left a number of cards on peoples windshield and handed them to acquaintances. We will be distributing these cards to members at events and also encourage them to hand them out to prospective club members. The cards would also be available to Audi dealers.
I have hosted a fall drive over the last couple of years which has been lots of fun and provides a driving experience for those folks who may not be interested in the track. I would like to encourage and help other people in the club also design events which they feel might be of interest to the club. One idea might be to have an occasional equipment video conference on specific topics like brakes, tires, or car handling presented by experts possible from suppliers who could also be sponsors. This would offer an online educational aspect to the club.
Jeff Segal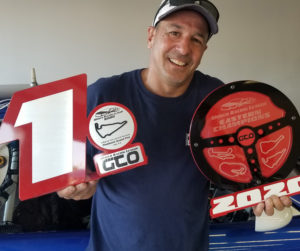 For all of you that currently know me, Yes, Believe it or not, I have owned an Audi in the past and I do currently have one in my garage. Although not exactly mine, it's my brother in laws, it's a POS 1996 A4, as loose as can be but perfect for winter driving school. For me it all started with my wife Jen giving me a gift certificate to Skip Barber Racing School; It's all been a slippery slope since then; track cars—Lexus GS430, Audi S4, Porsche 911-C2S, Porsche 911-GT3 and now a dedicated BMW M3 race car and a big trailer. Over the years I elevated to an instructor level driver fairly quickly as High Performance driving came fairly easy to me thanks to snow skiing since I was 5 years old and became a ski instructor during college. I have a National Instructor Certification with Porsche, am an instructor for Audi and others for many years, and have been involved with Audi NEQ on a higher leadership level for the past 5 years or so. I have been a classroom instructor for beginners, intermediates, and advanced drivers many times. I have helped to identify and develop new instructors, and just completed my 3rd season a Co-Chief Instructor for NEQ which has had me involved with the club on higher levels such as board and planning meetings. Enough with all of that.
Being around High Performance Drivers Education (HPDEs) with Audi and others, along with endurance racing often, I know the current landscape of track and HPDE events and the challenges that clubs such as NEQ are facing. NEQ has a great foundation that includes past leadership, structure, and vision. I feel that this foundation could and needs to be further developed. I see the need for a much more active committee structure of a small number of committees but ones that can help to drive the club forward to successful events, membership, marketing, and profitability. This club is like a family to me and I want to see it continue to flourish and provide the same great experience for others that it has for me and many over the years. Help me help the NEQ and its members by electing me to the board.
Thank you and I hope to see you again soon


October 2 & 3, 2023
Join us at this High Performance Driving School at New Jersey Motorsports Park